Anyone who's ever had to plan their wedding can tell you that it's no mean feat. Between all the things you have to look for, flowers, dresses, venue, cake, etc., and the waiting: it can drive you crazy. Still, most people will agree that once the day comes, all that effort and expectant waiting is more than worth it.
Angie Ver Huel had done all that. She'd sorted out everything in her head. All she had to do now was wait for that special day: the day she'd planned so perfectly. Unfortunately for Angie, before her wedding could even begin to come together, she awoke in the middle of the night and beheld something unthinkable, and it changed everything…
Wedding Dreams
Angie Ver Huel was a school teacher working at South Middle School in her hometown of Waukee, Iowa. Ever since she was a young girl, she'd dreamed of her perfect wedding: dreamed of meeting the man of her dreams, falling in love, and marrying him in front of all her friends and family.
Prince Justin
As a woman in her mid 20's, Angie had met her share of frogs. But she still held out hope that she'd one day meet her prince charming. She found him in 30-year-old Justin Michael. Justin was a banker working at Wells Fargo and was everything Angie could have wanted: smart, funny, good-looking, and successful…
Happy Announcement
In September of 2013, Justin asked Angie to marry him. Unsurprisingly, she said yes and the two were engaged. They settled on a year-long engagement. This gave them time to plan everything properly and to save up enough money for their impending nuptials: which was looking to become quite the shindig.
Congratulations /in Order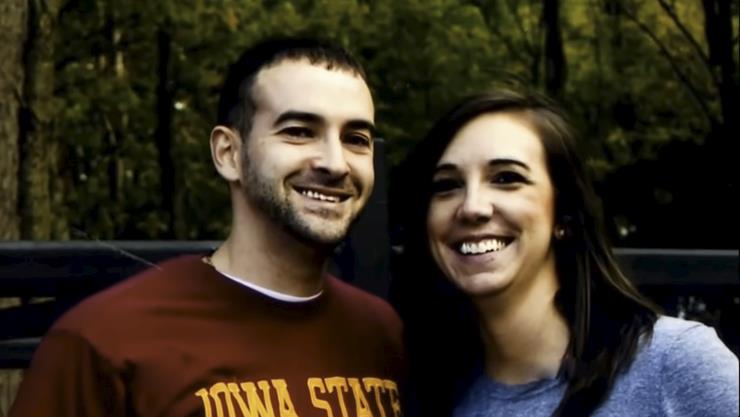 At Wells Fargo, Justin's coworkers were ecstatic and congratulations filled the workplace. They all liked Angie and were happy for both of them. Of course, there was one person at Wells Fargo who was not pleased by the announcement. As the rest of the department enjoyed a congratulatory cake, he sat in his cubicle, seething with anger…
Gone to Bed
It was May 8, 2014, nine months after Justin and Angie had announced their engagement. They were staying at Justin's parents' house, saving their pennies and looking forward to the big day. But as the two of them slipped into bed that fateful night, neither would have any idea the horror that would await them the very next morning.
Pop, Pop, Pop
Justin's mother, Marie Michael, was awakened during the night by a frightful sound coming from down the hall. She heard a bedroom door open then a loud "pop, pop, pop" before she could even jump out of bed to investigate she heard Angie scream. She knew immediately that something terrible had happened…
Justin Slain
Thirty-year-old Justin Michael had been shot four times as he slept next to his fiancee. When Angie woke to the horrible sound, she looked around, but there was no one else in the dark that night, only her poor Justin: laying there dead, with gunshot wounds to his neck, face, and temple. His mother immediately called the police.
Who Done It?
The police were baffled. No one had seen who came in to shoot Justin. They originally suspected Angie, but the notion was dismissed when they interviewed her and saw how hopelessly distraught she was. Whoever it was that broken into the home and killed Justin, they had exercised a bit of overkill by shooting him in the head with an assault-style rifle..
Who Was He?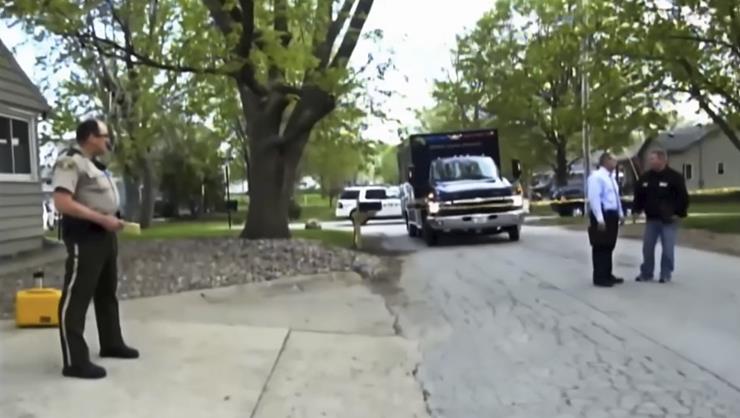 Angie Ver Huel overhead the officers talking about a wide range of possible scenarios: drugs, money, gambling, etc. For a moment, Angie thought to herself, "Was I about to marry somebody with no idea about who he actually was?" She quickly disregarded these thoughts. She knew Justin. He couldn't be involved in anything like that.
Staged a Burglary
The killer had staged the scene to make it seem like it was a normal, run-of-the-mill burglary gone wrong. They could tell that much at least. Who would do such a thing? Who would have gone through all that trouble and kill Justin so violently? Passion was more than a motive here, and the police now had to investigate some of those frogs that Angie had once dated…
Unrelated Crash?
Meanwhile, local police were alerted to a totaled vehicle that had been abandoned near highway 141. It had happened about 30 minutes after the shooting and the car was abandoned by the time emergency workers and police arrived on the scene. There were however, two magazines of ammunition matching the brand of casings left at the scene found near the crash site.
Ex-Boyfriend
Whoever the murderer was, he obviously left in such a hurry that he crashed his car. The vehicle belonged to one David Moffitt, an ex-boyfriend of Angie who had been dumped over text message just as Angie had begun dating Justin Michael. What's more, Moffitt, who has a degree in accounting, had been working at Wells Fargo: in the same department as the deceased…
More Questions
Investigators also found a shoebox near the scene of the crash that contained an Amazon Kindle and a March 2014 receipt made out to Andrew Wegener, another former boyfriend of Angie's. This just raised more questions: why would Wegener be driving Moffitt's car?
Andrew Wegener
The police decided to investigate the car owner first. They got a search warrant for David Moffitt's computer and went to his home. There, they found evidence that Moffitt had made a fake ID containing his picture and Wegener's name. They arrested Moffitt on suspicion of murder. What they found afterward only managed to confirm their suspicions…
Dark Plans
As it turned out, Moffitt had purchased the murder weapon from a store in Sigourney, also using Wegener's name and the fake ID. He had a plan, he was going to kill Justin Michael and point all the blame on Andrew Wegener. A search also uncovered a whole notebook of "surveillance notes" that suggested he had watched Justin's house many times prior to the murder.
Google Search
A forensic computer expert examined Moffitt's computer and found that his google searches revealed much about his plan to murder Angie's fiance; Searches like: The Best Murder Guide You'll Ever Need, How to Get Away With Murder, Hiring a Hitman, Love Triangle Murders, How Thick is the Human Skull, Traffic Cameras in Grimes, and the particularly telling, What Does Hell Look Like…
Pulled the Trigger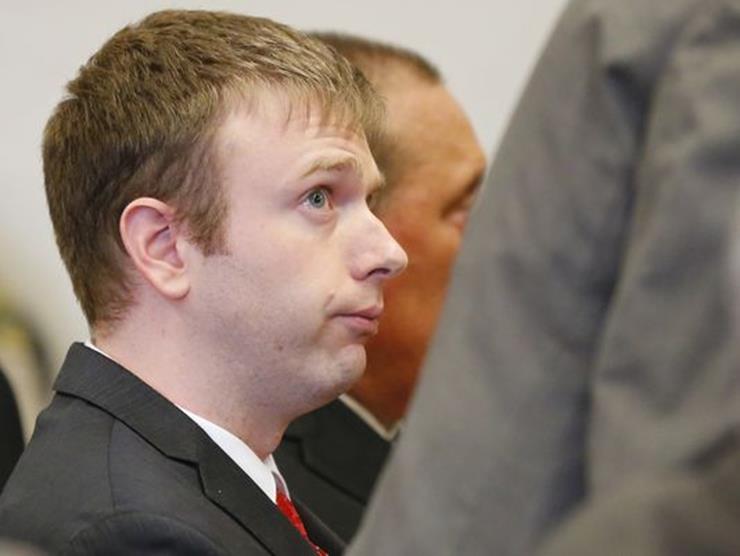 At his subsequent trial, prosecutors made it very clear that David Moffitt had pulled the trigger with intent to kill and had planned the crime well in advance. Perhaps the very moment that his coworker had announced his happy engagement to Moffitt's ex-girlfriend. His defense lawyer submitted that Moffitt didn't know right from wrong at the time of the crime.
Mental Illness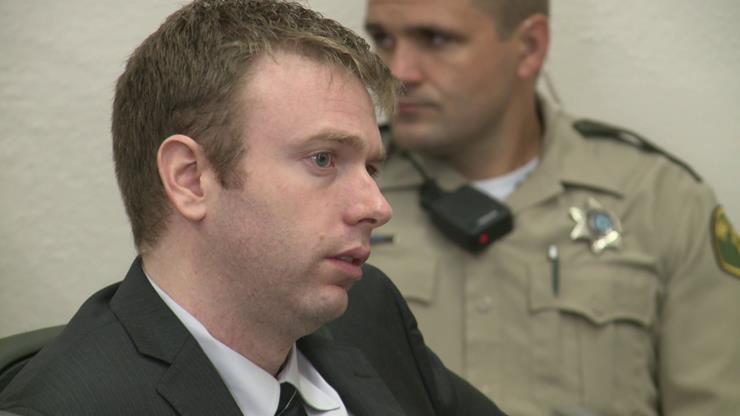 His lawyer insinuated that David Moffitt was mentally ill at the time of the murder and didn't understand the gravity if his actions due to the side effects of his antidepressant medications. Moffitt couldn't seem to explain why he'd developed the "homicidal ideations" that ended in Justin's death…
Dangerous Thoughts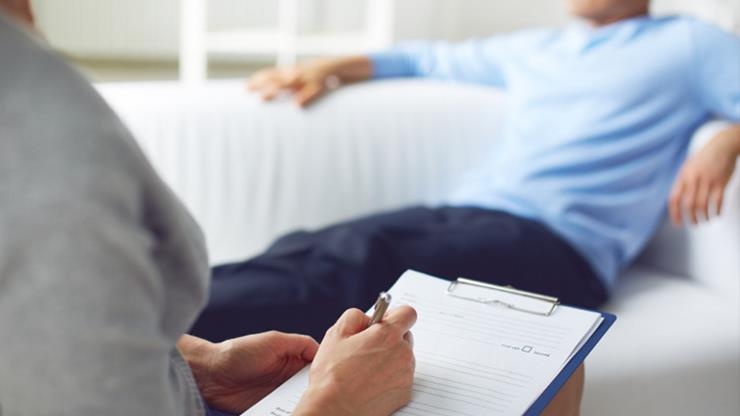 In January 2014, Moffitt left Wells Fargo for unknown reasons. He then told his therapist that he was having thoughts about killing a person. The doctor put him on an anti-psychotic drug for a short time but Moffitt quit seeing the therapist. Nevertheless, he continued sporadically taking medicines.
Justice is Served
In July of 2015, 27-year-old David Moffitt was found guilty of first-degree murder in the death of Justin Michael. Moffitt was also found guilty of first-degree burglary. Angie and Justin's family members and friends hugged one another after the verdict was read, describing it as "a feeling of closure and justice was served."